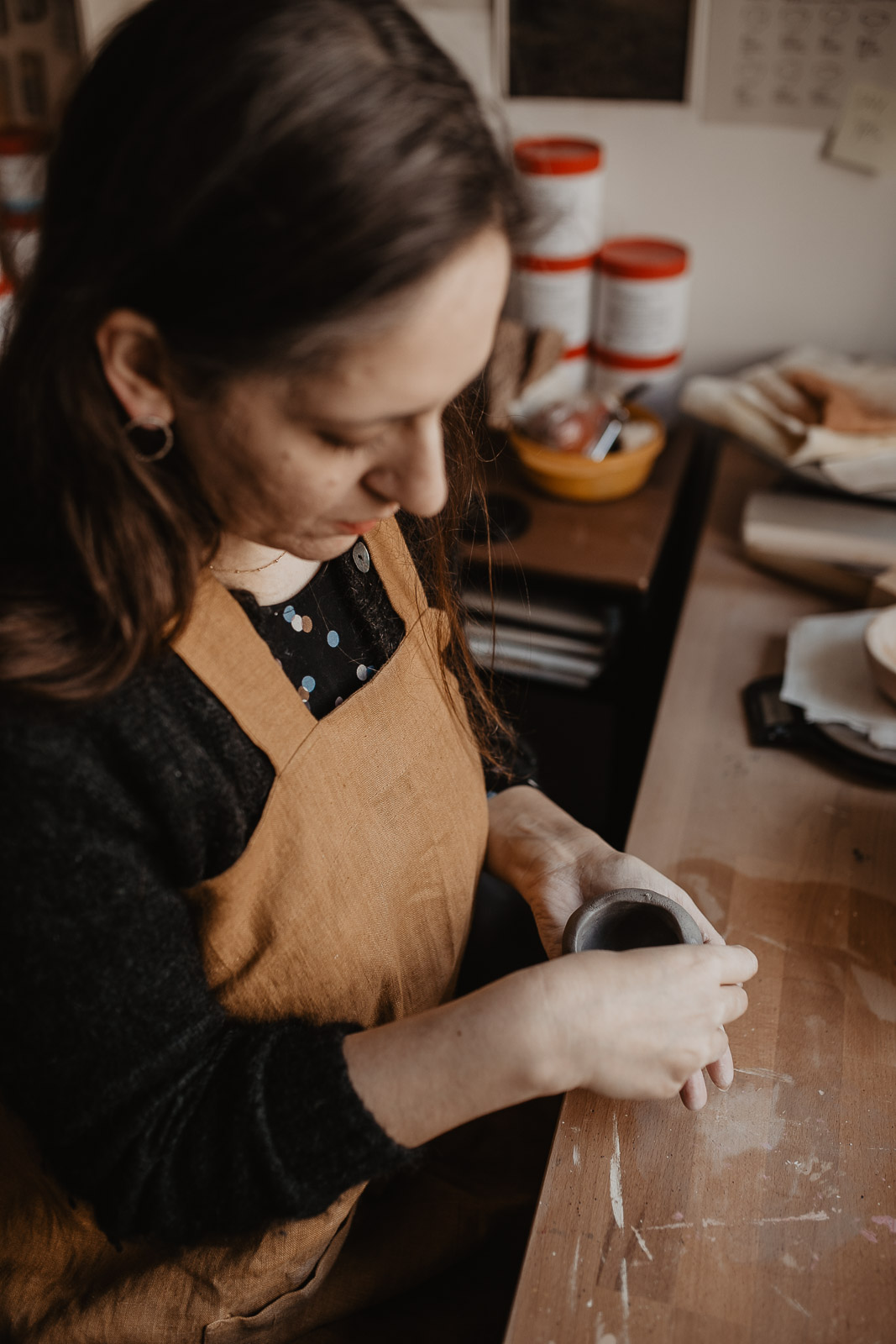 Grow your practice
I started pottery at home in my studio and had no idea how to market myself and how to grow my practice.
Soon I began filling up my shelves with pieces and spent hours researching.
Starting out in pottery can be a little daunting. There is a lot of information out there and sometimes you just have a specific basic question that no one else seems to have asked. 
I have been there and I love to share my love for pottery with people. 
My mentorships are supportive spaces. Each creative journey takes practice and patience and I can help along the way.
My mentorships are supportive spaces that cater to your needs. This means that you will come with questions and we will discuss these during our sessions.
Examples of topics we can cover:
Studio space set up (home studio, shared space, etc)
Marketing your work effectively
Collection creation
Insight into specific hand-building processes (I will share some of my processes): mixing clay bodies, screen printing on clay, colouring clay, glazing
Your intake form has been submitted. Check your email for a copy of your responses. If you're accepted, you'll receive an email with a link to checkout.
Frequently Asked Questions
How do I schedule my session?
Upon purchasing coaching, you'll receive further instructions on how to book a time for your session.
Can I purchase coaching more than once?
Absolutely! If you find yourself in need of coaching more than once, simply purchase the coaching again. Alternatively, you should pick the 3 sessions plan, which will give you more time.