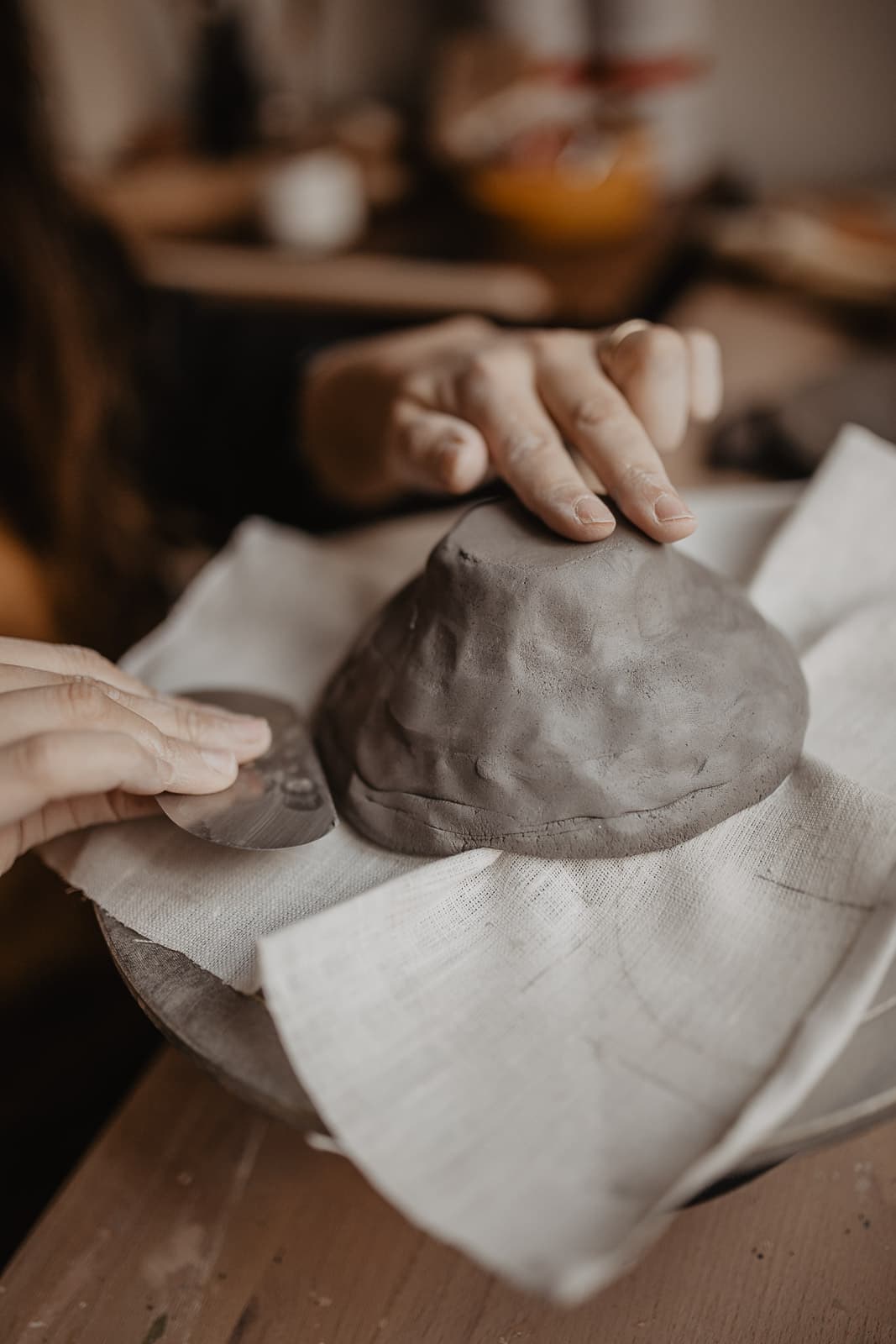 Start your ceramic journey
Ceramics is a rewarding activity and you do not need a big studio or lots of equipment to start out.
If you have always wanted to start making your own pottery from home, this course is for you.
When I first set up my home studio, I had lots of questions, so I designed the class that I wish I could have taken when I was starting out.
This class, which you can take at your own pace, will cover the basics of clay, glazes, temperature, creating your own collection and finding your voice.
It will also give you a very good basis in hand-building and I will show you how I make my mugs without a wheel.
This course does NOT cover wheel throwing.
Check your inbox to confirm your subscription